Bike, scooter and sport equipment rental
---
www.RentBike.cz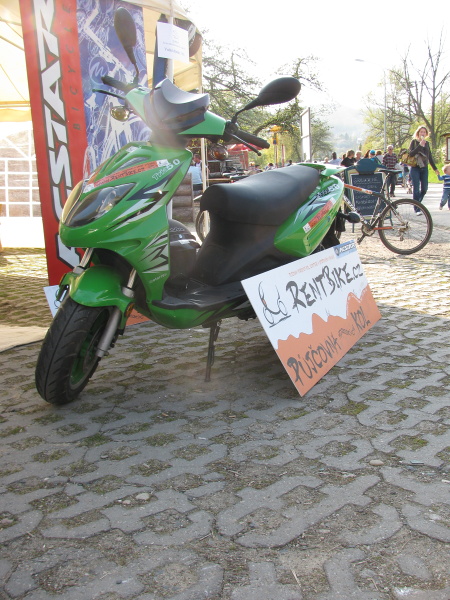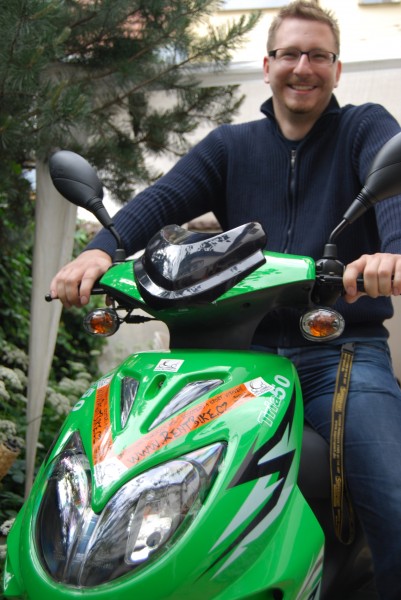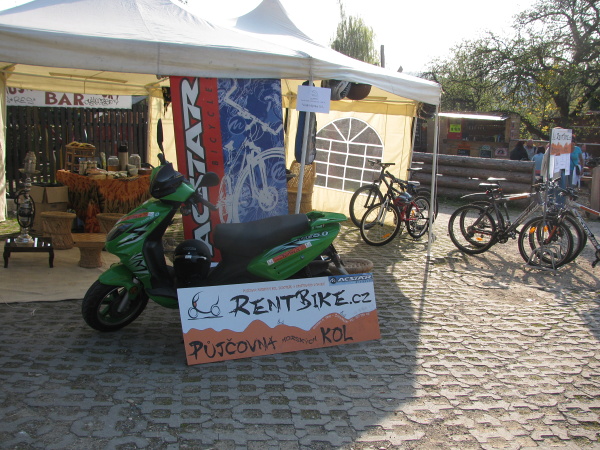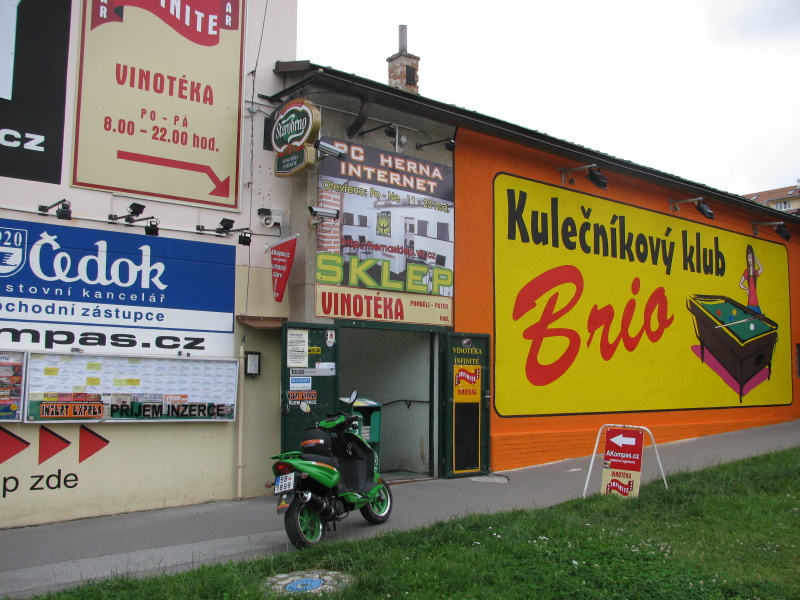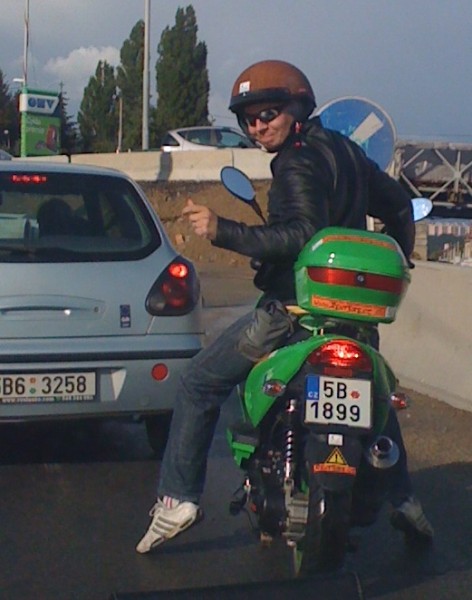 - Enjoy your life in the city with our scooters. We offer you a unique opportunity how to get rid of traffic jams and how to end up with everyday problems with parking in the centre of Brno.
- Do not wait for buses, trolleybuses or trams. Travel as you wish with our scooters.
You will get this by hiring our scooter:
- a scooter with the capacity of 50ccm
- we deliver and pick up our scooter to/at the public transport station set by you from Monday to Friday from 9 a.m. to 5 p.m. Other places and times can be negotiated.
- hiring a helmet
- compulsory equipment
- a chain locker and a luggage box
Hire the cheapest and the fastest means of transport!
Motorbike, scooter and mountain bike rental in Brno

News for year 2010
We offer you a comfortable scooter for two people, with a four-cycle engine, friendly to environment, suitable especially for side roads, for owners af a driving licence group B and A.
All scooters are new, in a good technical state and checked before every usage.
What else can you get:
- hiring a helmet and other equipment
- motorcycle delivery to a set place
- picking up a motorcycle from the final place of your trip
- restaurant reservation, accommodation booking for a several-day trip
- luggage transport for the large groups by an escort vehicle
- other service due to the client´s needs
Our motorbike rental allows you to park your car in the garage of the motorbike rental during your trip.
RATES:
| | |
| --- | --- |
| | |
| 1 day | 450,- Kč/ per a day |
| 2 days | 400,- Kč/ per a day |
| 3 days | 380,- Kč/ per a day |
| 4 and more days | individually negotiated |
Driver´s helmet is included in the price of a motorbike rental.
OTHER SERVICE:
| | |
| --- | --- |
| pillion-driver´s helmet | 70,- Kč/ per a day |
| refundable deposit * | 5.000,- Kč |
VAT is included.
* No cash needed, all major credit cards accepted. After returning the motorbike the deposit will be send back to your account or paid back casch.